View email via our website
News in Brief
Thank you to all who have renewed their membership for 2019 so far and welcome to all new members of the Surrey League. Your racing license and membership pack should be ready early March and we plan to hand these out at your first event.
If you are new to the Surrey League, and a 4th cat male/female rider, you will need to complete 2 Novice Race Preparation Training Sessions before being allowed to race with us. You will then be given an accreditation card which you must bring with you, as well as your Surrey League and BC race license.
Also, each member will receive a membership pack which contains product that our sponsors have kindly donated. Several weekend road events (Kingston Wheelers – Dunsfold and Brighton Mitre – Kirdford) are now open for you to enter. Details are below.
For more details on all the above, please continue reading further down this email.
Prize Presentation and AGM
This year we are holding our Prize Presentation and AGM jointly with the SERRL at the Cranleigh Arts Centre (1 High Street, Cranleigh, Surrey, GU6 8AS) on 27th January.
Hopefully, you have received an email from Glyn as to the reason why this is a joint adventure for both league's and will be the biggest topic talked about. Also, we have recently sent out an online survey which we would like you to complete if possible.
If you would like to attend, please register via RiderHQ so we can gauge numbers.
Trophy Winners
Angmering Youth Boys Ranking
Angmering Youth Girls Ranking
1st – Jonny Edwards
1st – Amy Clarke
2nd – Matt Edwards
2nd –
3rd – Archie Heath
3rd –
Overall Handicap Ranking
Overall Vets Ranking
1st – Henry James
1st – Steve Calland
2nd – Kevin Nelson
2nd – Gary Brind
3rd – Jamie Olsson
3rd – Warren Jesse
Overall Junior Ranking
Overall Women's Ranking
1st – Finn Anderson-Grout
1st – Sabina Hickmet
2nd – Lawrence Coyle
2nd – Anna Stedman
3rd – Callum McQueen
3rd – Lorna Rowland
Overall Dunsfold Vets 40+ Ranking
Overall Dunsfold Vets 50+ Ranking
1st – Simon Laws
1st – Gian Cappello
2nd – Simon Jodrell
2nd – Craig Wilson
3rd – Steve Calland
3rd – Andy Blackman
Overall Club/Team Ranking
Overall Ranking
1st – Meudon Sovereign PH RT
1st – Anthony Roberts
2nd –
2nd – Steve Calland
3rd –
3rd – Henry James
Overall Sussex Riders Ranking
1st – Finn Anderson-Grout
2nd – Henry James
2nd – Kevin Nelson
The Surrey League would be most grateful if the trophy winners could possible attend. Also, we have some prizes to award that have been kindly donated by various brands we have spoken to (Ale Clothing, Pelotan, Rouleur, and various smaller prizes).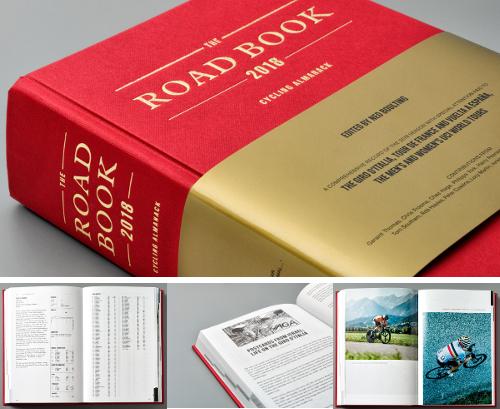 High-quality images and more information can be found on our website
One such brand, The Road Book, has kindly donated a single 880-page copy of "The Road Book 2018 Cycling Almanack" (edited by Ned Boulting) plus a 10% discount code for members to redeem when they purchase a copy via their website (www.theroadbook.co.uk).
Surrey League Club/Team/Rider 2019 Affiliation
Club/Team affiliation has now opened. Hopefully, your teams/clubs have received a copy of the relevant form from Glyn, but if not then you can download it from our website. From this page, you can renew your individual rider affiliation membership also. Please note: rider affiliation will only be possible once your club/team has affiliated to the league.
Weekend events in March
The Surrey League season kicks off on the 2nd March with Kingston Wheelers promoting two events on the Dunsfold circuit. Entry is open and spaces are filling up fairly quickly so if you intend to enter, please make sure your club/team, and yourself, are affiliated to the league (see above).
Then a few weeks later, Brighton Mitre promotes a further 2 more events this time on the Kirdford circuit and catering for 3rd cats and 2nd/3rd cats. The end of March sees Dulwich Paragon promote a single event (2nd/3rd cats) on the Lingfield circuit.
2nd March – Kingston Wheelers promote two events on the popular Dunsfold circuit. A 3rd cat event is planned for the morning (09:30 am), which will cover approx 51 miles, followed by a 2nd/3rd cat event in the afternoon (1:30 pm). Both events are open to enter via RiderHQ.
17th March – Brighton Mitre promote two events on the Kirdford circuit with a 3rd cat event planned for the morning with riders covering approx 50miles. It is then followed by a 2nd/3rd cat event in the afternoon with these riders tackling 60 miles. Both events opened today for you to enter via RiderHQ.
31st March – Dulwich Paragon promote a 2nd/3rd cat event using the Lingfield circuit with the riders covering approx 65 miles. This event is on RiderHQ with entries opening on 31st January.
Weekend events in April
7th April – Farnborough & Camberley promote two events on the Seale Circuit. A 3rd cat event is planned for the morning (09:30 am), which will cover approx 50 miles, followed by a 2nd/3rd cat event in the afternoon (1:30 pm). Both events are on RiderHQ and the entries open on the 7th February.
The race calendars are live on our website, but we must stress that these are provisional only;
Novice Race Preparation Training Sessions
A few years ago, the Surrey League introduced 'Race Preparation Training Sessions'. These have the aim of introducing basic and advanced group riding skills to all novice 4th cat riders (men and women) so they are more prepared for competitive racing. Once novice riders have attended two of these sessions, the Surrey League will grant you permission to ride any 4th cat Surrey League event.
These training sessions will be run by qualified British Cycling coaches, with the help of a number of experienced riders, on various traffic-free circuits in the Surrey area. More details are available on our website and you can enter the sessions via RiderHQ.
The next sessions available are;
Amendments for 2019
This year we are making a couple of changes to two of our series. The changes are needed to help aid the riders and also, race promoters.
Firstly, the Vets series. In the past, the format has always been one race two age groups (40+ and the 50+). Well in 2019 this will change to three age groups (40+, 50+, and 60+). This is to aid and encourage others to race and be rewarded with league positions and points. The same system applies, everybody races together, but the results will be split into the new age groups rather than 2 age groups as in previous years.
Secondly, the Handicap events will now be on RiderHQ. This will help riders, as well as promoters, regards cash on the night. You can still enter 'on-the-day' mind you if you prefer.
Membership Pack
All members will receive a Membership pack with their Surrey League license. These will be handed out from early March and contain various small products items donated by our sponsors.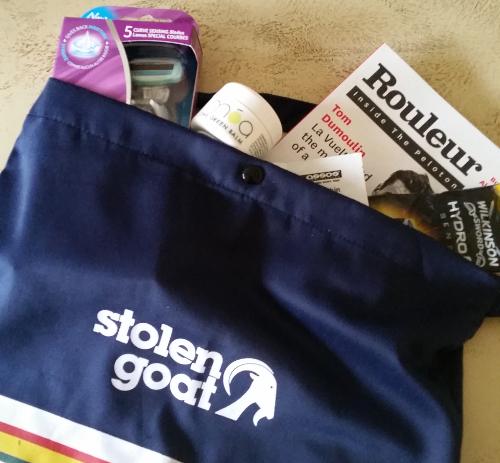 More information regarding the
Membership Pack can be found on our website
Sponsors
During 2018 we have been talking to various companies as regards sponsorship. This could be in the shape of a product (Membership Pack), sponsoring a series of events or a single event, or the Surrey League as a whole.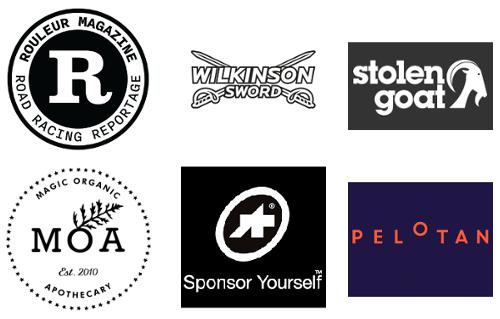 You can view these on our updated
Sponsors page
on our website.
This is an ongoing task but we are pleased to announce that Rouleur, Wilkinson Sword, stolen goat, MOA, ASSOS, and Pelotan are all Surrey League sponsors for 2019. More are planned, but we will update you when the time is right.