View email via our website
Thank you to all who have renewed their membership for 2019 so far and welcome to all new members of the Surrey League. Membership is steadily increasing and for this year each member will receive a Membership Pack, which will be handed to you at your first event, full of product which our sponsors have kindly donated.
The next weekend road event
The next Surrey League weekend event will be held on 28th April using the Milland circuit. VC Meudon will be promoting two events, as per the normal timetable for a double event day, and spaces are still available if you wish to enter (links further down this email).
Surrey League and the Kerry Group Ras Mumhan
Over the Easter period, the Surrey league will have a 5 man team representing us at the Kerry Group Ras Mumhan 4-day stage race. This popular event is based around the village of Killorglin and presents the riders with stunning coastal scenery, high mountain passes, and some very tough and grippy roads. Located in the South West of Ireland, the riders can be exposed to some harsh North Atlantic weather but we hope that the good weather currently settled over the UK blesses them also.
The team left the UK earlier this week making the long journey to the coast, then ferried across taking in another long drive to Killorglin, I have done this journey myself, with Keith, as part of a team some years ago and it's quite a trek. You do however travel through some stunning scenery, which at times, takes your breath away.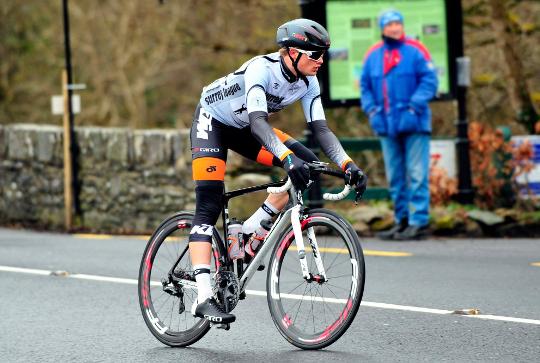 John Heaton-Armstrong heads up the squad as DS with Amanda Clifford looking after the riders pre and post race. The team taking to the roads are Chris MacNamara (Captain), Oliver Richardson, Jack Freeman, Alex Cross, and Joe Hill. Our FB page will keep you updated on the team's progress during the Eater period, but we'll send out a separate email (race report) once the team is back on UK soil.
More details regarding this super event can be found on their website and you can follow a live feed also via their FB page
Thursday evening Handicap racing
The Thursday evening Handicap series kicks off on 25th April up on the Kitsmead Lane circuit. New for 2019, each Handicap event will be available on RiderHQ which means you can enter in advance. You can also enter on the night if you prefer, but opening it up on RiderHQ makes life simpler for both organiser and rider.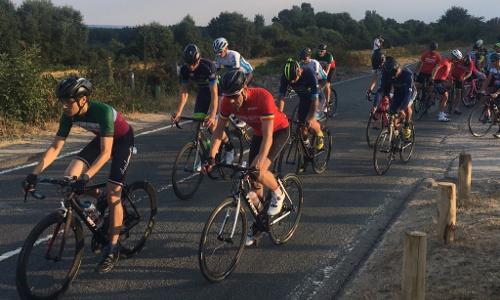 If you are new to Handicap racing, this is how it works. Each of the events is held on a Thursday evening starting at approx. 19:15 pm. They are open to all ability categories including Vets, Juniors and Women.
The slowest riders, usually category driven, are set off first with faster riders starting after in various ability groups (equally spaced in time) with the E/1 last to leave. Surrey League bonus points are available for the first 2nd, 3rd, 4th, Vet, Junior and Women riders and will count towards the overall rankings.
Below are the first 6 handicap events which you can enter via RiderHQ if you wish.
Dunsfold Park
It's not long until racing at Dunsfold Park begins. Wednesday evening will see the Vets do battle and take on 10 laps of the circuit. This year the race will be split into 3 age categories (40+, 50+, and 60+). The race will still be as one, but come the finish, the results will reflect the new category grouping.
Then on Friday evening its the turn of the Women and 4th cats. The Stolen Goat Women series will start a few minutes behind the men and should complete 9 laps of the circuit. The Precise Performance 4th Cat series will start at 7 pm with riders completing 10 laps.
Both series are sponsored and prizes (1st place only) will be awarded on the night. You'll have to be Surrey League member though to claim your prize, so if you win and want to claim your award please join.
If you know of any 3rd/4th cat women that are looking for racing, in a traffic-free (virtually) and safe environment, then please let them know about the Stolen Goat Women series.
Angmering Youth Series
Results from the Monday evening youth races at Angmering Go-Kart track. The events were promoted by Racing Club Ravenna and the results are as follows;
Race #3
Cooper Aberdour, Preston Park Youth
Archie Heath, VC de Londres
Jack Iseman, BC PM
Jonny Edwards, Blazing Saddles
George Aberdour, Preston Park Youth
Matt Edwards, Blazing Saddles
Amy Clarke, Surrey League
Xander Fusaro, BC PM
Logan Fusaro, BC PM
Race #2
Cooper Aberdour, Preston Park Youth
George Aberdour, Preston Park Youth
Archie Heath, VC de Londres
Amy Clarke, Surrey League
Joshua Johnson, VC Jubilee
Weekend events in April/May/June
28th April – VC Meudon promote their events on the Milland circuit with a morning 60 miles race for 3rd cat riders. This is followed with their afternoon race for 2nd/3rd cat riders which blesses the riders with 71 miles to cover. Both events are available on RiderHQ with spaces still available.
4th May – The Surrey League 3-Day stage race is now SOLD OUT.
23rd June – VC Godalming & Haslemere promote two events on the Cutmill circuit. A morning 60-mile road race for 3rds is then duly followed by the 2nd/3rd cat race in the afternoon. Entry into these events opens on the 23rd April via RiderHQ.
Novice Race Preparation Training Sessions
Please remember that if you are new to the Surrey League, and a 4th cat male/female rider, you will need to complete 2 Novice Race Preparation Training Sessions before being allowed to race with us. Once passed, you'll be given an accreditation card which you must bring with you to your events as well as your Surrey League and BC race licenses.
A few years ago, the Surrey League introduced 'Race Preparation Training Sessions'. These have the aim of introducing basic and advanced group riding skills to all novice 4th cat riders (men and women) so they are more prepared for competitive racing. They are run by qualified British Cycling coaches, with the help of a number of experienced riders, on various traffic-free circuits in the Surrey area.
More details are available on our website and you can enter the sessions via RiderHQ.
The next sessions available are;
Race Calendars
The race calendars are live on our website and are continually changing, but we must stress that the Handicap and Weekend events are still provisional only.
The Road Book
The Road Book has kindly allowed members a 10% discount code (SURREY2018) when purchasing from their website (www.theroadbook.co.uk).
Launched in November 2018, the world's most compelling sport finally gets the chronicle it deserves. The Road Book is a landmark publication, containing a comprehensive review of last years (2018) racing, from the first World Tour race of the year (the Tour Down Under) to the last (the Tour of Guangxi).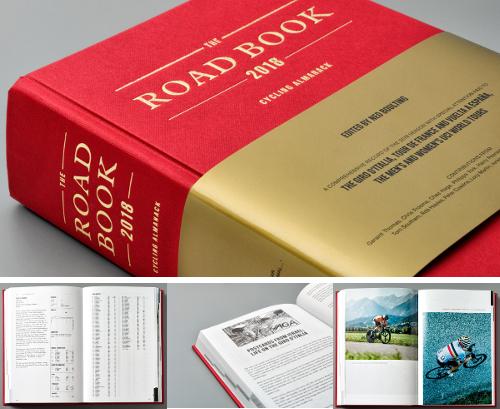 The three Grand Tours, five Monuments and the World Championships all receive lavish attention, across one thousand original pages of reports and statistics, as do the UCI Women's Tour events. Other major races are also covered with an impressive array of data.
High-quality images and more information can be found on our website.
Membership Pack
Membership Packs are now being distributed via the weekend events. Both Glyn and I will be present before sign-on and after the racing to give members their license cards and packs. Please come and find us at the HQ during the day.
More information regarding the Membership Pack can be found on our website and its thanks to our sponsors for providing the product/discounts you'll receive.
Sponsors
As well as stolen goat (sponsoring Women's racing and overall rankings) and Precise Performance (sponsoring 4th cat series), we also have Chimney Fire Coffee, Rouleur, Wilkinson Sword, MOA, Assos (Care Products), and Pelotan all supplying product as regards our Membership Packs.
R Squared Industries have also provided a discount code for members for product sold on their website. For a full list of our current sponsors, please view the updated Sponsors page on our website.