Coronavirus (COVID-19) and BC/Surrey League events
Just a few weeks ago the idea that UK racing could grind to a halt was unimaginable. We prepare ourselves to cope with many types of events that can disrupt our racing, yet no one could have expected the unprecedented situation we find ourselves in today.
As you all know by now, the Surrey League has cancelled all its events in April, May and June 2020 under the advice from British Cycling and the Government due to the developing situation around Coronavirus/COVID19. Any riders who have pre-entered these Surrey League events will receive a refund of their entry fee in due course.
The events affected in April are as follows;
6th April – Angmering Youth Series #1
19th April – Novice Racers Training Day
19th April – Farnborough and Camberley 3rds road race
19th April – Farnborough and Camberley 2nd/3rds road race
20th April – Angmering Youth Series #2
26th April – VC Meudon 3rds road race
26th April – VC Meudon 2nd/3rds road race
27th April – Angmering Youth Series #3
30th April – Charlotteville Handicap Series #1
A full list of Surrey League events that have been cancelled are listed on our website and the press release from British Cycling can be read on their website.
Dunsfold Park Racing
It is with regret that the Surrey League will be cancelling all it's racing at Dunsfold Park which includes the Wednesday evening Vet series and the Friday 4th cat and Women's series.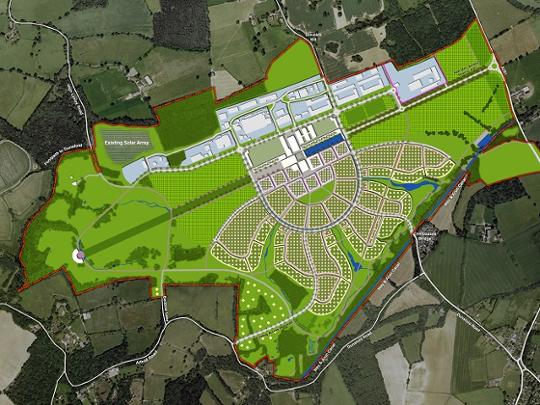 This is due to work being started on the new housing development on the part of the circuit we race on (the finishing straight and parking area shown in the image above) and due to Health & Safety concerns, this part of the circuit can't be used and our negotiations to use another part of the venue have now been stopped.
Weekend racing in July and beyond
With all British Cycling sanctioned events cancelled throughout April, May, and June, we are hoping that July will see racing commence again, but this is very much uncertain at the moment. Once we know either way then we'll inform you also.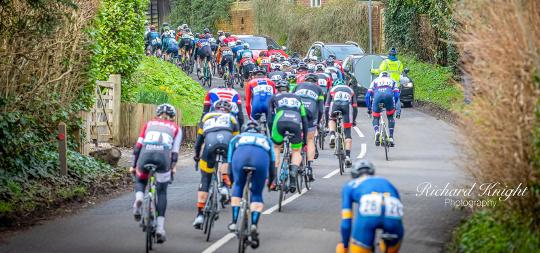 To see what racing is available from July, please visit our website page for Weekend Racing
Rouleur Handicap Series
With the majority of the Handicap races cancelled, due to the above, the 1st event (race 10) will be July 2nd. VC Londres plan to host this race on the South Nutfield circuit, but confirmation of this will come in due course.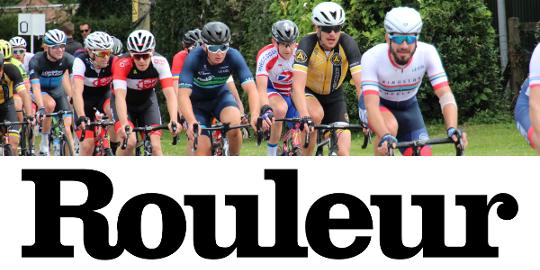 The series now consists of 5 events (unconfirmed) using various courses within the Surrey area and finishes with the Handicap Championships which are held in September. You can enter all the events via RiderHQ or if you prefer, on the day of the race at race HQ. Visit our website page regarding our Handicap events.
Events 1 to 9 – Cancelled
The Surrey League Calendar (much reduced)
All of our planned events for this year are listed on our website. Each of the different types of series that are available, Handicap series, Vets series, etc, will now have their own web page and will display dates, courses, and the promoting clubs.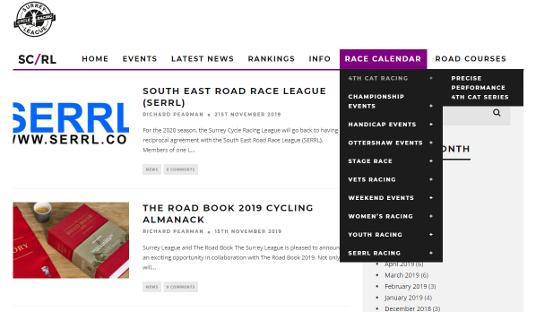 Each web page is accessible from the new 'Race Calendar' link located in the main navigation along the top of the page. As always, these dates remain provisional, but BC has now approved these so as far as we are concerned, they are good.
Yellow Jersey Cycle Insurance and the Surrey League
We have teamed up with Yellow Jersey Cycle Insurance to offer our members a 10% discount off bicycle and cycle-specific travel insurance.
Cycling has risks especially when racing. Insuring yourself and your bike will allow you to ride, train and race stress-free, safe in the knowledge that you are covered for theft, accidental damage, and liability.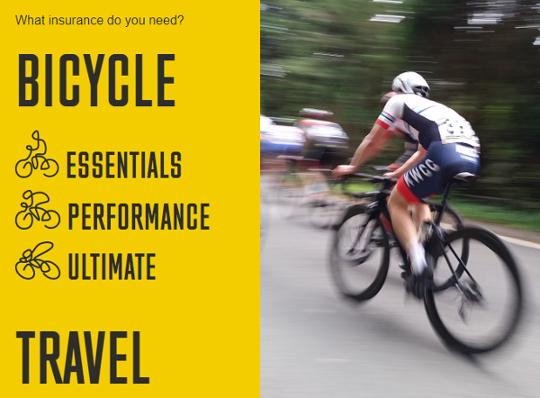 Their policies will cover you for all year round riding, sportives, and races, cycling abroad, your accessories, clothing and wheelsets, emergency physio, dental and permanent injury. Also, their 'Ultimate' package specifically offers cover while racing and also will cover race cancellation fees.
To obtain your 10% discount, just enter the code SURREYLEAGUE10 at checkout via the links mentioned here. Feel free to call their team on 03330030046 with any questions or click here to find out more.
Need a travel insurance quote? – try it out now
Further details can also be found on our website.