View email via our website
Thank you to all who have renewed their membership for 2019 so far and welcome to all new members of the Surrey League. Membership is steadily increasing and for this year each member will receive a Membership Pack, which will be handed to you at your first event, full of product which our sponsors have kindly donated.
Keith Butler's Funeral
The following arrangements have been made for Keith Butler's funeral: Tuesday 16 April 2019, 12.30 Service and Burial at St. Bartholemews, Church Road in Horley, Surrey.
From 14.00 gathering and refreshments at Rusper Golf Club, Rusper Road, RH5 5BX. The church is next to Ye Olde Six Bells pub. No flowers, please.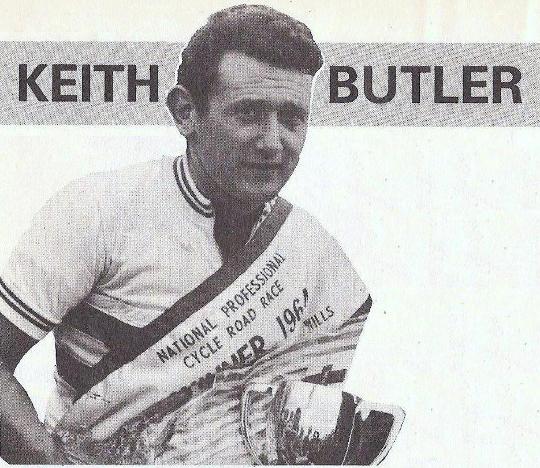 Because of the proximity to Gatwick Airport, parking is a problem. There is some parking in Church Road, and the Ye Olde Six Bells pub will let us use their car park. However, if you can cycle to the Service and Rusper Golf Club afterward it would be much appreciated, and Keith would certainly approve. If you do come by car, please leave plenty of time for parking, and do some car sharing if possible. At Rusper Golf Club parking is not a problem.
Race Cancellation
Yet again, and no fault of anybody connected to the Surrey League or the race promoter, this weekends planned 2nd/3rd cat race on the Lingfield circuit has had to be cancelled. This is due to essential repair work to a bridge located somewhere on the circuit and will take between 4-6 weeks, if not longer, to complete.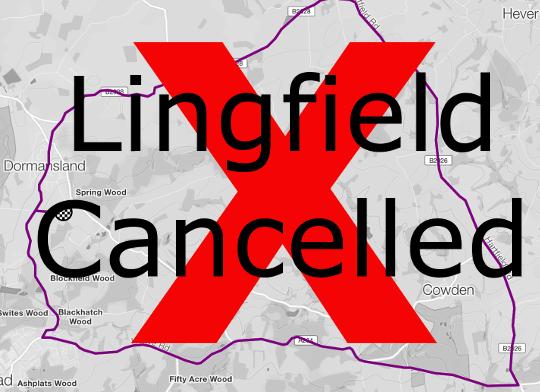 All riders concerned will receive a refund via RiderHQ and we will try to reschedule this event for a later date in the future.
Looking Ahead
So with the cancellation of this weekend race, the next set of events are planned for next weekend with Farnborough & Camberley promoting two races on the Seale circuit. Both events are now full so entry online is now not available.
As regards Surrey League race licenses and Membership packs, could riders, who do not have theses, either find Glyn or me so we can give these to you on the day.
Weekend events in April/May/June
7th April – Farnborough & Camberley promote two events on the Seale Circuit. A 3rd cat event is scheduled for the morning followed by the 2nd/3rd cat race in the afternoon. Both events are SOLD OUT.
28th April – VC Meudon promote their events on the Milland circuit with a morning 60 miles race for 3rd cat riders. This is followed with their afternoon race for 2nd/3rd cat riders which blesses the riders with 71 miles to cover. Both events are available on RiderHQ with spaces still available.
4th May – The Surrey League 3-Day stage race is now SOLD OUT.
23rd June – VC Godalming & Haslemere promote two events on the Cutmill circuit. A morning 60-mile road race for 3rds is duly followed by the 2nd/3rd cat race in the afternoon. Entry into these events opens on the 23rd April via RiderHQ.
Novice Race Preparation Training Sessions
Please remember that if you are new to the Surrey League, and a 4th cat male/female rider, you will need to complete 2 Novice Race Preparation Training Sessions before being allowed to race with us. Once passed, you'll be given an accreditation card which you must bring with you to your events as well as your Surrey League and BC race licenses.
A few years ago, the Surrey League introduced 'Race Preparation Training Sessions'. These have the aim of introducing basic and advanced group riding skills to all novice 4th cat riders (men and women) so they are more prepared for competitive racing. They are run by qualified British Cycling coaches, with the help of a number of experienced riders, on various traffic-free circuits in the Surrey area.
More details are available on our website and you can enter the sessions via RiderHQ.
The next sessions available are;
Race Calendars
The race calendars are live on our website and are continually changing, but we must stress that the Handicap and Weekend events are still provisional only.
The Road Book
The Road Book have kindly allowed members a 10% discount code (SURREY2018) when purchasing from their website (www.theroadbook.co.uk).
Launched in November 2018, the world's most compelling sport finally gets the chronicle it deserves. The Road Book is a landmark publication, containing a comprehensive review of last years (2018) racing, from the first World Tour race of the year (the Tour Down Under) to the last (the Tour of Guangxi).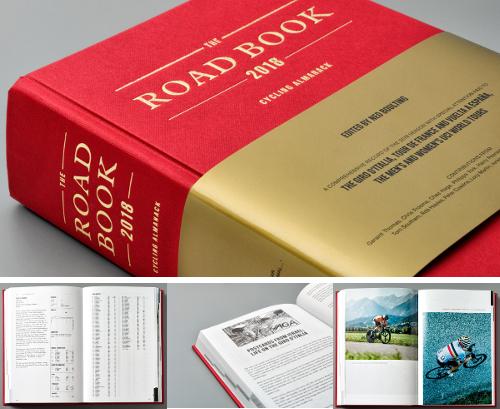 The three Grand Tours, five Monuments and the World Championships all receive lavish attention, across one thousand original pages of reports and statistics, as do the UCI Women's Tour events. Other major races are also covered with an impressive array of data.
High-quality images and more information can be found on our website.
Membership Pack
Membership Packs are now being distributed via the weekend events. Both Glyn and I will be present before sign-on and after the racing to give members their license cards and packs. Please come and find us at the HQ during the day.
More information regarding the Membership Pack can be found on our website and its thanks to our sponsors for providing the product/discounts you'll receive.
Sponsors (updated)
As well as stolen goat (sponsoring Women's racing and overall rankings) and Precise Performance (sponsoring 4th cat series), we also have Chimney Fire Coffee, Rouleur, Wilkinson Sword, MOA, Assos (Care Products), and Pelotan all supplying product as regards our Membership Packs.
R Squared Industries have also provided a discount code for members for product sold on their website. For a full list of our current sponsors, please view the updated Sponsors page on our website.