View email via our website
This Sunday Meudon-Pedal Heaven-Le Col will be promoting the final 2nd/3rd cat event of the year with a 60-mile blast around the Seale circuit. The circuit measures 3.9 miles in length and held on small rural roads with narrow sections through Seale and The Sands. The finish area is next to Binton Wood car park on the Elsted road.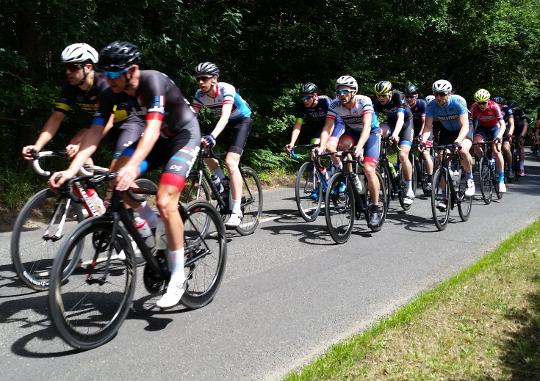 With only 37 riders pre-entered, spaces are still available if you're looking for some racing. Let's hope that the wet and windy weather we have endured recently holds off for the race on Sunday.
Handicap Championships
Almost two weeks ago, Norwood Paragon promoted the Handicap Championships on the Kirdford circuit with 60 riders taking to the start line. The riders tackled 60 miles of strong racing but were blessed with warm sunshine throughout the event.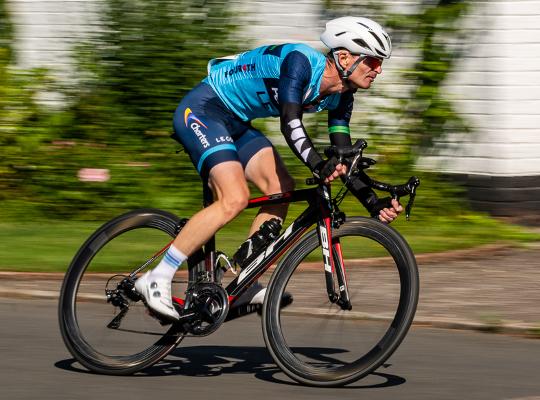 Due to the strength of the earlier scratch groups, the race favourites were unable to make the catch and finished over 4 minutes behind the leading group of seven.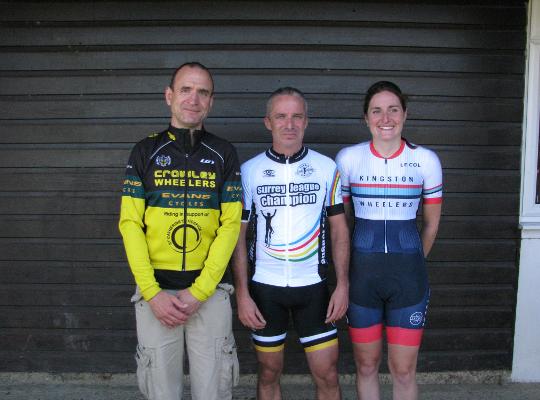 In the end, it was Addiscombe CC rider George Kingaby who won the event sprinting to victory ahead of 2nd place rider, Nigel Langridge, and 3rd place woman rider, Alice Lethbridge. The remaining four riders crossed the line seconds apart from each other. David Creeggan, who finished in 8th place, brought home a small group of eight 1 minute and 30 seconds behind the winner George.
Images thanks to Aaron and Michael Smith (cycleimages.co.uk) and Glyn
Results
1st
George Kingaby, Addiscombe CC
2nd
Nigel Langridge, Crawley Wheelers
3rd
Alice Lethbridge, Kingston Wheelers
4th
Ed Francis, Paceline RT
5th
Dominic Maxwell, Worthing Excelsior CC
6th
Marek Shafer, Brighton Mitre
7th
Marek Siwicki, Addiscombe CC
8th
David Creeggan, Meudon Pedal Heaven Le Col RT
9th
Harry Bunnell, Kingston Wheelers
10th
Steve Coombs, Sussex Revolution VC
1st 4th
Rod O'Hara, Farnborough & Camberley Cycling Club
1st 3rd
George Kingaby, Addiscombe CC
1st 2nd
Matthew Houlberg, Portsmouth North End
1st W
Alice Lethbridge, Kingston Wheelers
1st V
Nigel Langridge, Crawley Wheelers
1st J
Francis Schofield, Brighton Mitre
Full Results
Handicap Rankings
These are provisional but will be confirmed shortly;
Top Ten
1st
Henry James, Crawley Wheelers – 91
2nd
Mark Gower, Southdowns Bikes CASCO pet Racing Club – 73
3rd
Kevin Nelson, Crawley Wheelers – 69
4th
George Kingaby, Addiscombe CC – 40
5th
Grant Fraser, Paceline RT – 36
6th
Kev Witton, Unknown Rider Development Squad – 27
7th
Ryan Peirce, Surrey Hills Cycleworks – 26
8th
Alice Lethbridge, Kingston Wheelers – 25
9th
Neil Houldey, Dorking CC – 24
10th
Declan Egan, Kingston Wheelers – 23
10th
Nigel Langridge, Crawley Wheelers – 23
Top 20 Listing
Sussex Revolution Barcombe Road Race
On the 8th September, Sussex Revolution promoted a 2nd/3rd cat event on the Barcombe circuit. Steve Calland won the event from a small break that he instigated early on in the race. He was quickly joined by James Bonham (Paceline RT), Adam Cotterell (Project 51), and Richard Cartland (Southdowns Bikes CASCO Pet Racing Club) with George Clark (Spirit Tifosi) bridging over some miles later.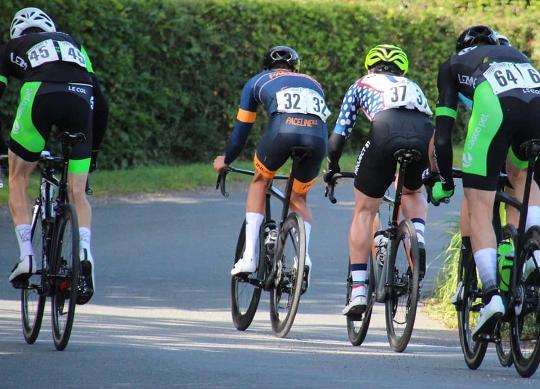 The break of 5 then stayed away until the finish, with Steve taking the win, but it was close as the bunch were not that far behind. Full results on our website
Images thanks to Cycling Widow – Life Through a Lens
Ottershaw Series
The popular Ottershaw Series, which brings to a close the Surrey League racing calendar, is open to riders on RiderHQ. All events start at 11 am and open to E/1/2/3 category of rider.
The events dates are;